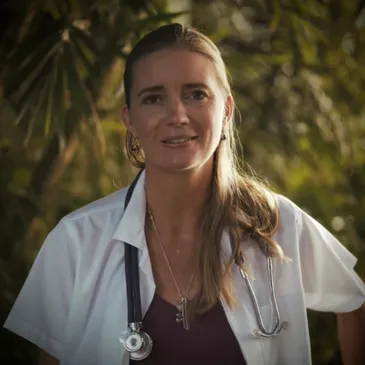 Dr. Raymond has over 20 years of experience in the medical field. Her career began in Western Medicine and culminated in her receiving a Master of Science in Oriental Medicine and a Doctorate in Integrative Medicine. She has been leading personalized retreats internationally for over 15 years. Having experienced many health challenges herself and with her patients she has created a truly integrative approach to wellness. She combines her knowledge of nutrition, lifestyle modification, energy medicine, Western and Oriental medical techniques such as massage, acupuncture, gua sha, cupping, moxibustion, herbal medicine, sacred plant medicine, mycology, lab work, frequency medicine, detox methods, self care education, life coaching, and colon cleansing to create a custom wellness plan for each client.
The treatment is most effective when led by an experienced psychedelic guide who is with the patient during a short-term psychedelic experience. Although many retreats may offer short-term relief, our retreat is unique and provides a comprehensive and sustainable healing journey. Rather than focusing on one aspect of wellness (the symptom), we actively collaborate with participants to establish an overview of their total health; intentionally bringing together physical health, spiritual health, and mental health.
Chris Lindley MPH, MS, MBA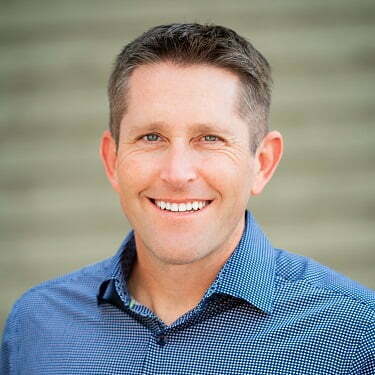 Chris Lindley will serve as the retreat leader for the April 22nd and July 29th Retreats, working directly with each guest before, during, and after the retreat to ensure they have the support they need to bring about transformational change in their mental and physical health.
Lindley is the Chief Population Health Officer (CPO) for Vail Health and the Executive Director of Eagle Valley Behavioral Health at Vail Health. His energy and passion for health and wellness are unmatched, and he has guided comprehensive wellness and fitness retreats for two decades. His goal: give people the tools, education, and motivation to transform their lives.
Lindley's accomplishments are peerless, and he eats his own dog food! A certified professional trainer/coach and yoga instructor for over twenty-five years, he completed multiple ultra-marathons, IRONMANS, and other multi-day endurance events. Lindley is a decorated combat veteran, receiving a Bronze Star and Presidential Citation while leading troops in Iraq in 2005 and 2006.
In his role as CPO, Lindley's commitment to health goes beyond individual journeys. He has dedicated his life to improving public health outcomes. He led Vail Health's successful response to COVID, served as the Director of Eagle County Public Health and Environment, was the Director of Colorado's Public Health Emergency Preparedness Division, and led Colorado's obesity and prevention efforts as the Director of Prevention at the State Health Department.
Chris Lindley and his wife Corina live in Eagle, Colorado, with their two teenagers. They are the founders and owners of Endorphin, a functional fitness chain offering indoor cycling, HIIT, and yoga, with four Colorado locations. Chris is also the co-founder of Bounce Stapleton, Denver's largest recreational gymnastics facility.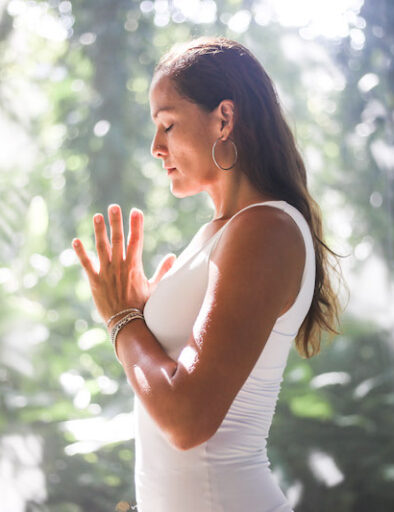 Cata draws upon the ancient teachings of Hatha Yoga and the more modern Anusara to bring her nearly twenty years of practice to her students.  She has developed her teaching style through her diligent practice and continued education which has naturally led her to incorporate daily meditation and advanced Reiki training.  She seeks to bring the same passion and healing to her students as yoga has provided for her. 
My name is Catalina, but everyone calls me Cata.  Costa Rican by birth and living in Jaco for 19 years, it was here that my path in Yoga began.   
After having my first child my body was just out of balance and everything ached. One day at the beach I met a woman who became my first Yoga teacher. From that moment on I have not veered from my practice. My life changed and I saw possibilities where I didn't see them before…  Yoga gave me so much fulfillment that I decided to share it with everyone I could. 
I have had several Hatha Yoga and Anusara Yoga trainings and workshops in Bali, Thailand, India and Costa Rica and each time I am even more convinced that it is my passion. Holistic therapies like Reiki and meditation are my daily tools. 
My goal is that everyone who comes to my classes feels able to do the postures regardless of their experience. The fast lifestyle does not always leave us time to feel and that is where we connect with who we really are.  I am really convinced and from my own experience, that the practice of Yoga reveals a more powerful state of being of each one, everything improves!!! 
The mat is like a mirror in which we see our light and our shadow, the fire of constant practice burns and transforms what is useless. 
I hope to be a channel for each student to find the best of themselves.